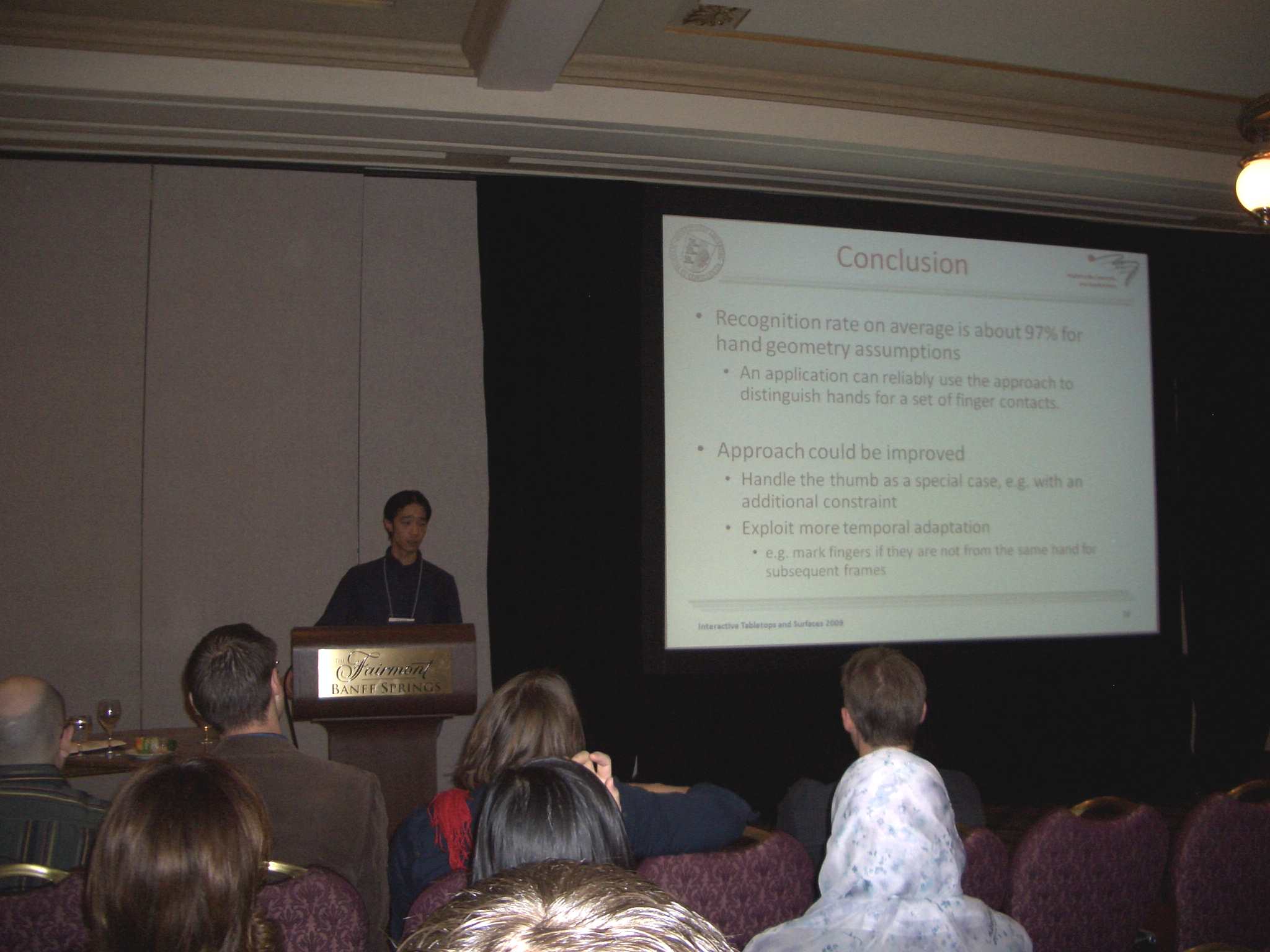 I've been to banff/canada for a week to attend the international conference on interactive tabletops and surfaces 2009. Apart from the high quality of that conference, there were a lot of social happenings with the researchers, e.g. having interesting and productive talks while enjoying canadian beer in some of the beautiful pubs and restaurants in banff. Also the banquet with banquet speaker Chia Shen was great. I haven't had such a delicious dinner so far and i'm pretty sure that it was quite expensive.. Thank goodness it was paid by the conference hehe
Oh and the view onto toronto at night (from the airplane) is soo beautiful.
On tuesday i presented results of my research from the university of augsburg and of course i was quite nervous hehe. Here are some pictures of my presentation and talk afterwards.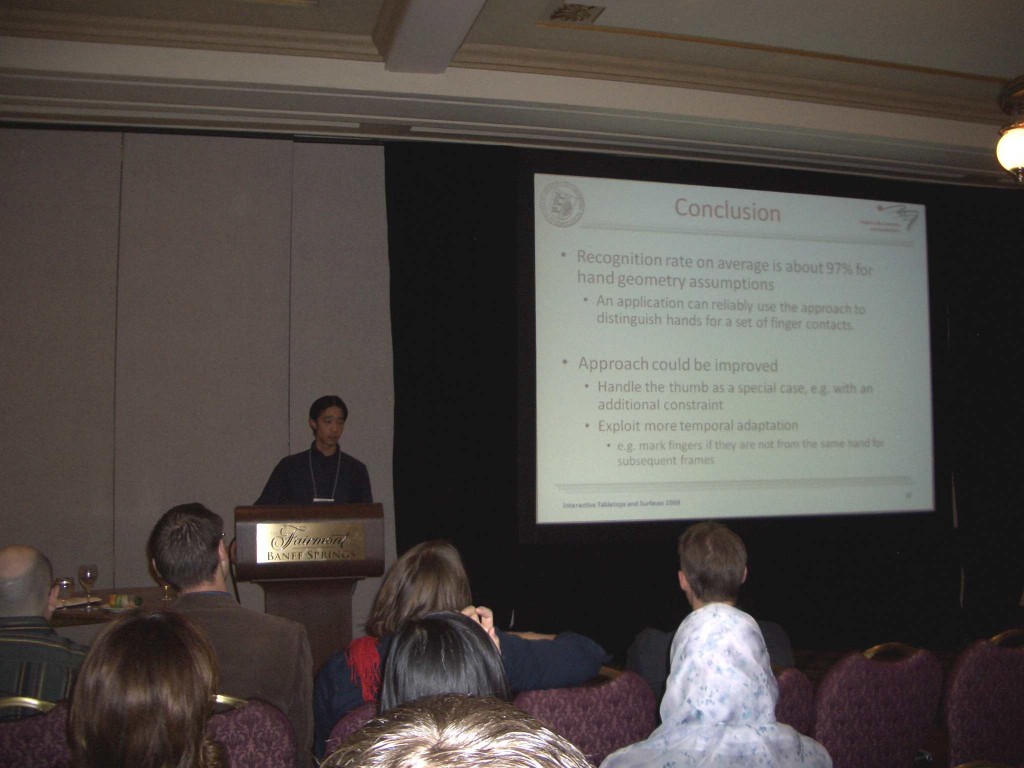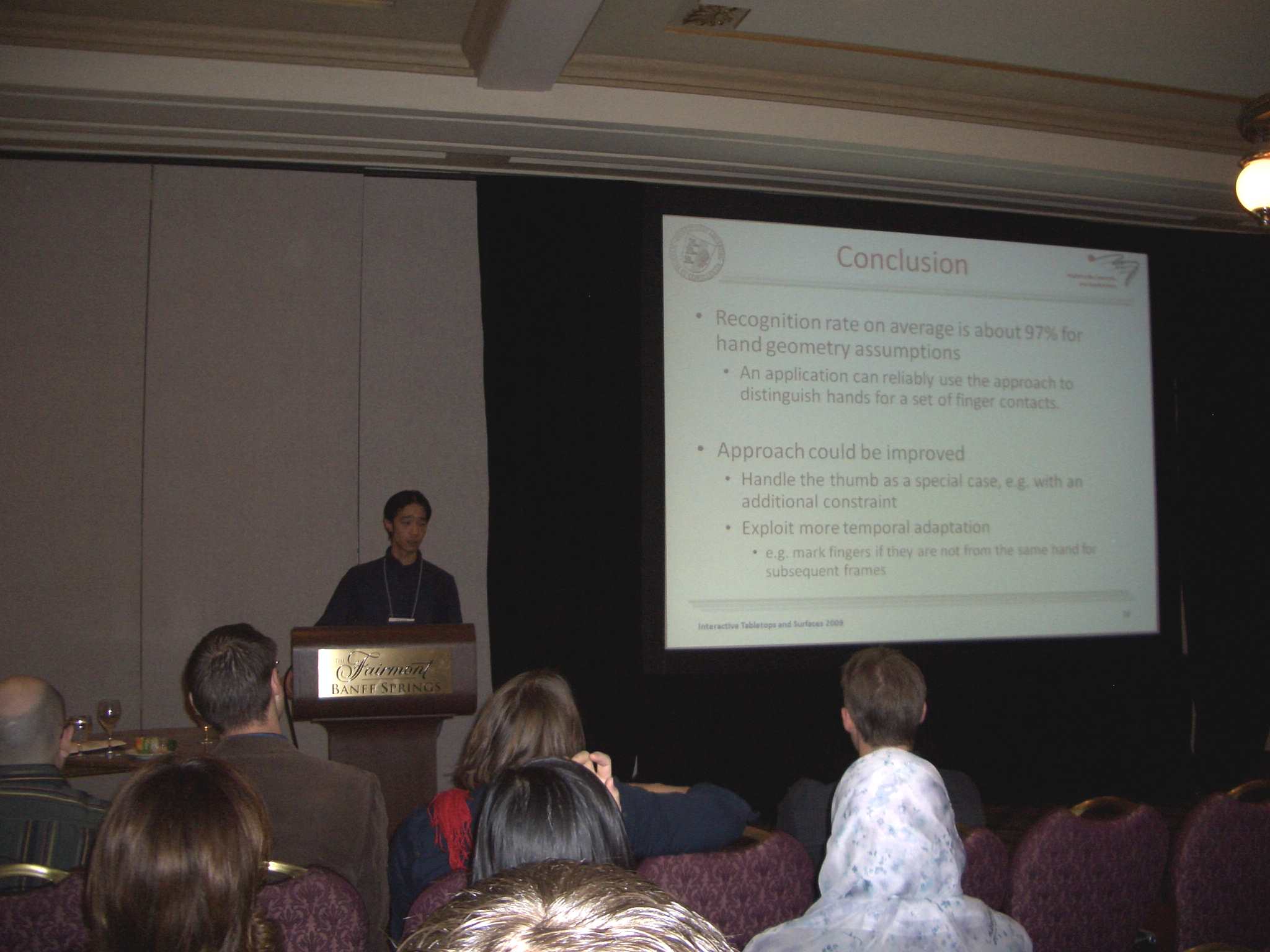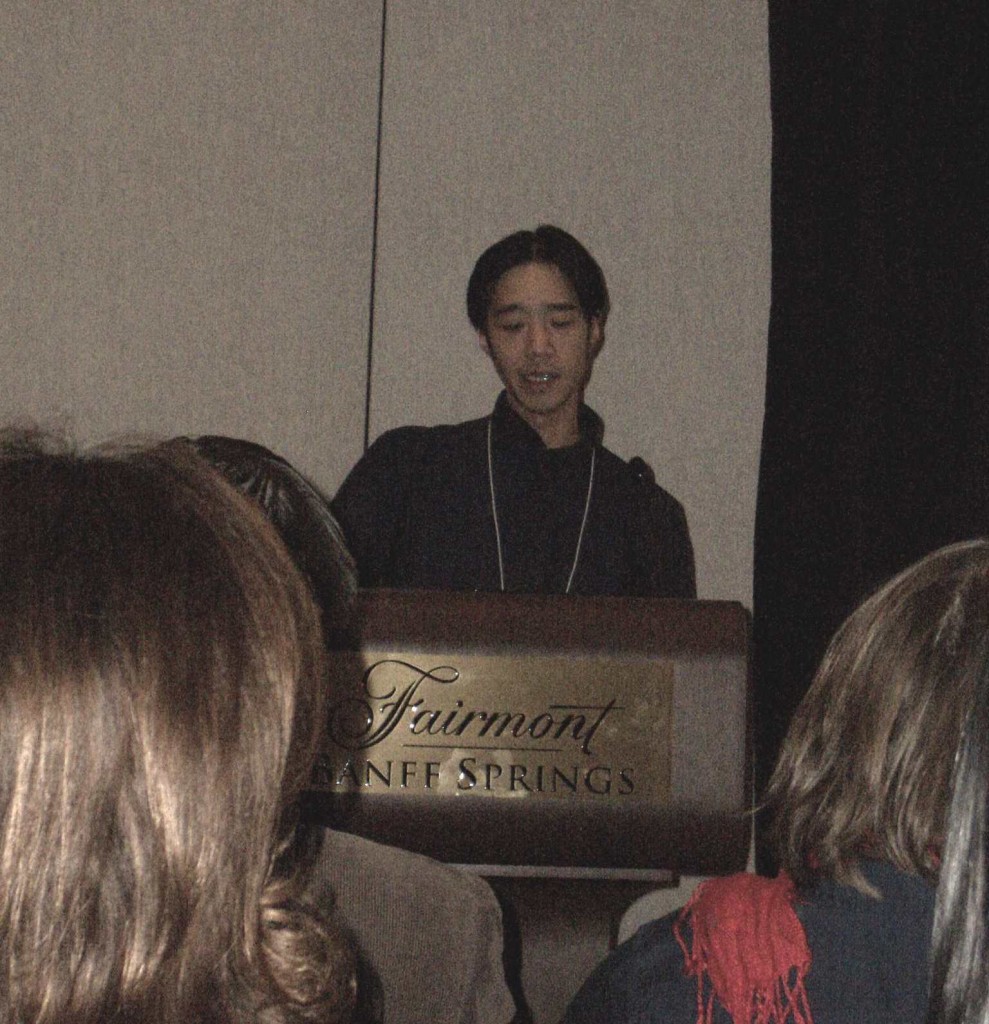 This is an elk in the gray of dawn. Unfortunately there wasn't sufficient light for a perfect picture…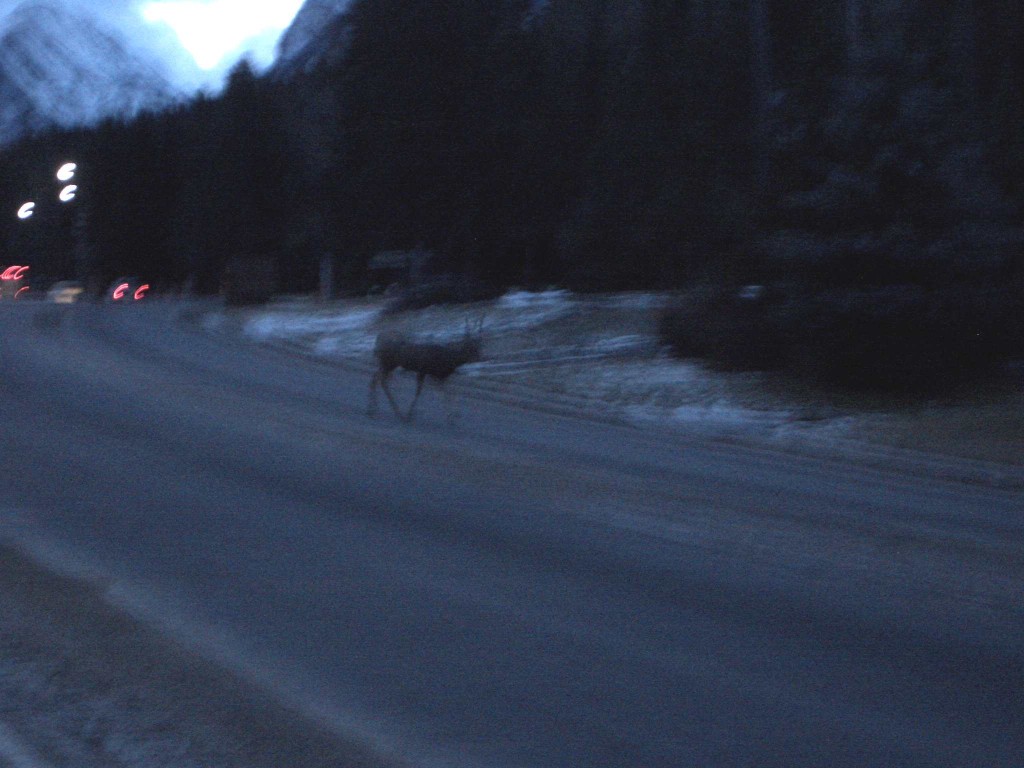 A great diner burger :)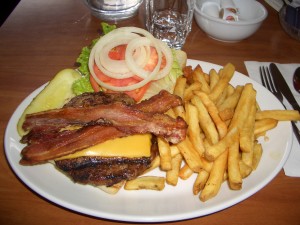 The conference hotel – the fairmont springs banff!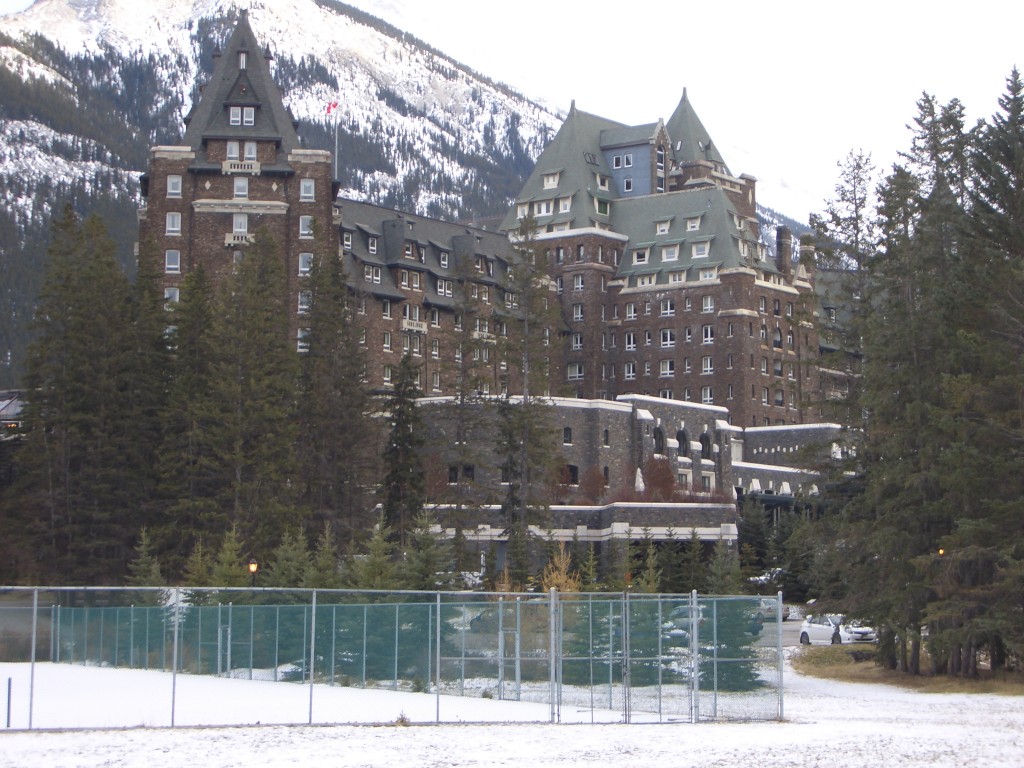 Banff at night…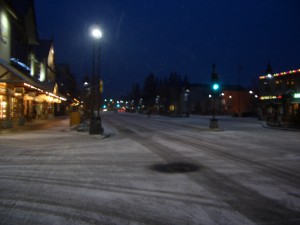 A view from the bridge in banff..