DJ Chi-Tai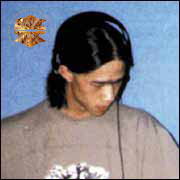 1st. Cosmic experience: 1992
Favourite: 3 Source mixing
1st Technics Tuning: 1993
DJ since: 1994
Afro Fever Project: 1995
Cosmic Music Productions: 1997
Congano Records Artist: 1997/1998
2008: Cosmic Music Productions, Alkberg Resident
Ein Dankeschön dem Cosmic Music Team für die gute Zusammenarbeit und dem Alkberg-Team samt Helferinnen und Helfern für das Alkberg-Festival !!!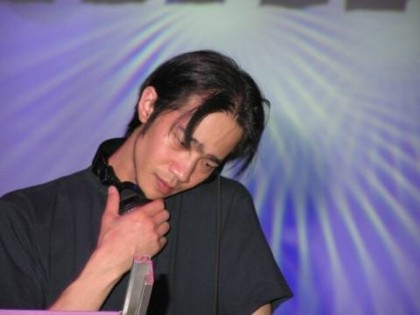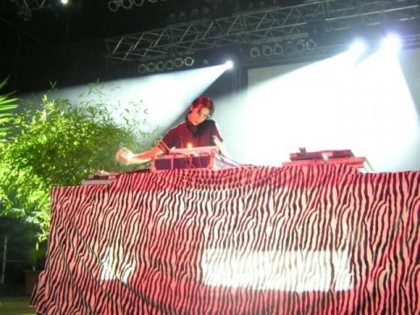 Bei etwa 2:20 min :D

Experience (abstrakt)

Open Air Festival Wörleschwang / Alkberg seit 1997
Fiesta Musica Magica / Nachtwerk Muc
Open Air Festival Scherneck / Schlossberg Party
Western City / Dasing
Fiesta Mistera Indoor Kart Halle Geretsried
L'eco del Mare / KPO – München
Roll o Drom Augsburg / Fiesta di Afro
Pleasure Dome Augsburg/Langweid
M1 Aichach
Montevideo Olching
Return Landsberg a. L.
Gymnasium Neusäss
Cafe Sax München
Gifthütte Starnberg
Olympiahalle München / Young Planet
Old Man / Dinkelscherben
Club Starnberg / Club d' Afrique
Disco PM Untermeitingen
Sportgaststätte Wulfertshausen

Karibische Nacht Lechstaustufe
Open Air Dinkelscherben / Beachparty
Tropical Heat / Seeufer – Eisolzried
Watergate / Hallenbad Phönix
Discovery Club 99 / Millenium
Schlossberghallen Starnberg / Fiesta Fatal
Ostwerk Augsburg / Ostwerk München
Soundfactory Gersthofen
Klappe Starnberg
Excalibur Augsburg
Crazy Meitingen
Starsky KPO / München
Lindenkeller Freising / Muc
Paradiso / Wolfratshausen
Kulturkeller München
Metropolis KPO-Muc
Prinz Garden Augsburg
Club 441 / Passau
Boom Boom Club München u.v.a….
Vinyl Dubs and Releases

Promoware

Daikin – C. 7
Jab wha deyn – C. 7
Walk Aman – C. 6
Ablem – C. 6
Violins – C. 5
A – Hiem – C. 5
Viva la fiesta – C. Compilation 6
and various Projects, Samples, Loops.

Alkberg Collection since 1997
Musica Mixtura 2
Millenium 2000
Strange Magic 2
Mighty Melodies 3
Ethno Percussione 1
Art of Noise 3
Mystery of Mixing 2
Special dj 2 mx Collection
– unreleased – closed
anything else not official or not available anymore.
More